Philosophy of Religion.org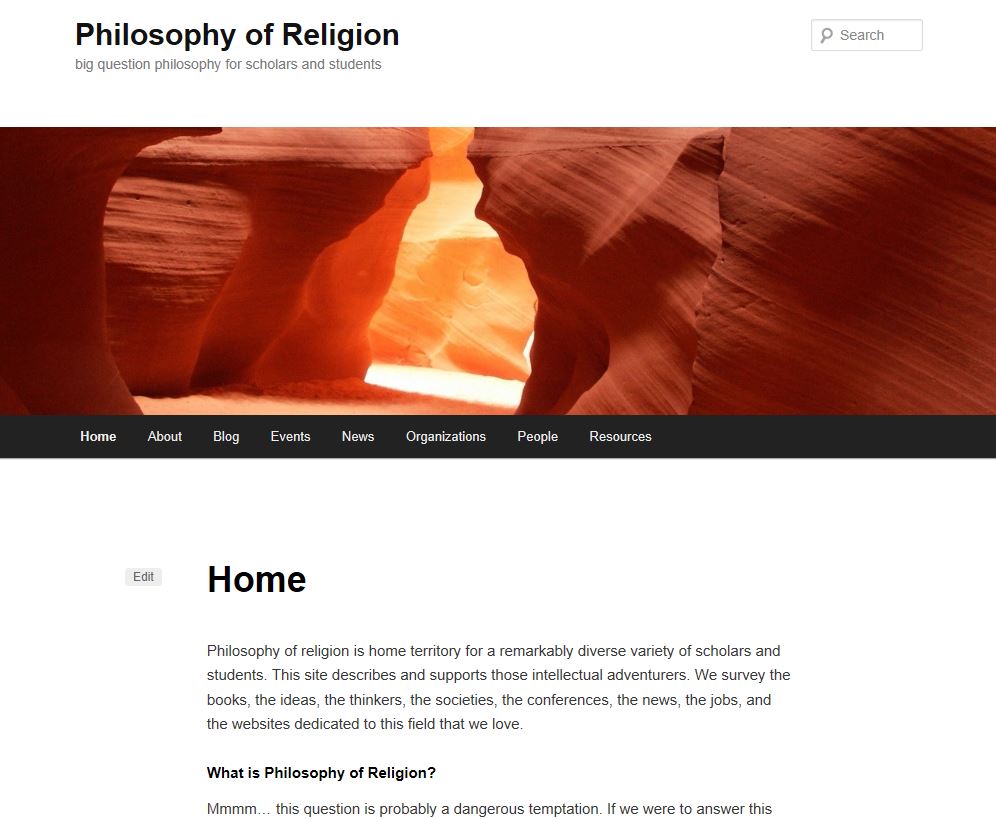 Philosophy of religion is home territory for a remarkably diverse variety of scholars and students. This site describes and supports those intellectual adventurers. We survey the books, the ideas, the thinkers, the societies, the conferences, the news, the jobs, and the websites dedicated to this field.
---
Religious Naturalism Resources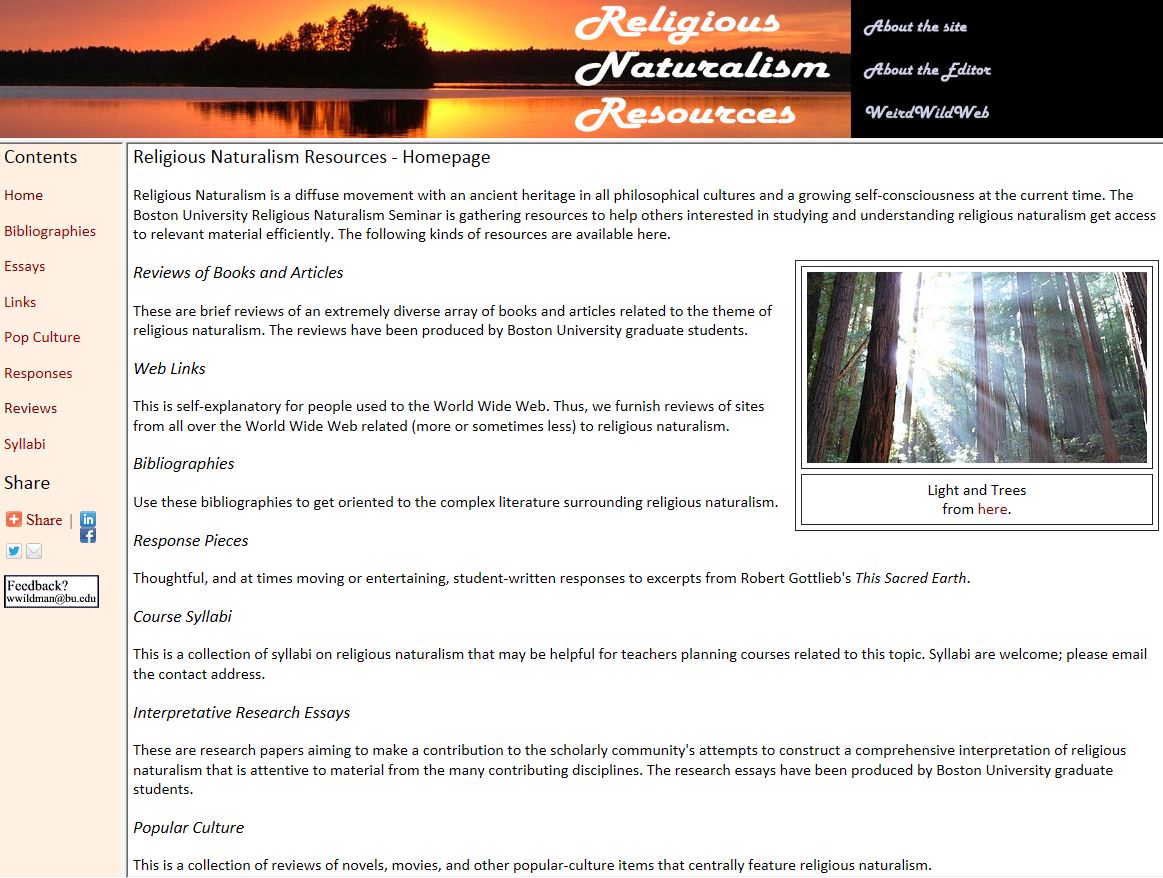 A variety of resources, including book reviews and web links, furnished by students in the Boston University seminar on Varieties of Religious Naturalism.
---
Gallery of Philosophers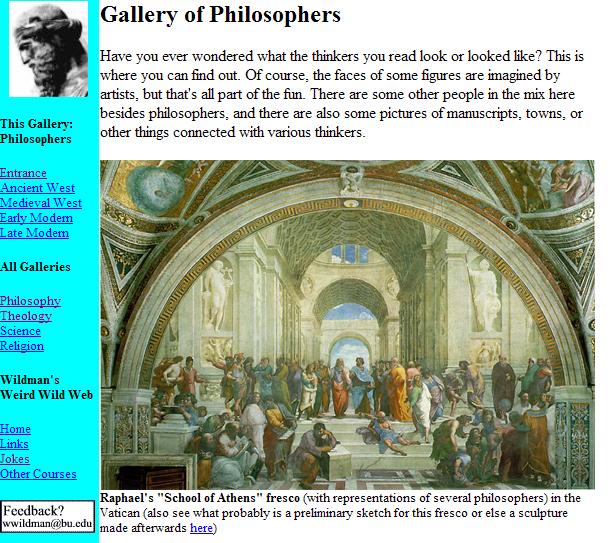 Pictures of philosophers.
---
Philosophical Stories for Teachers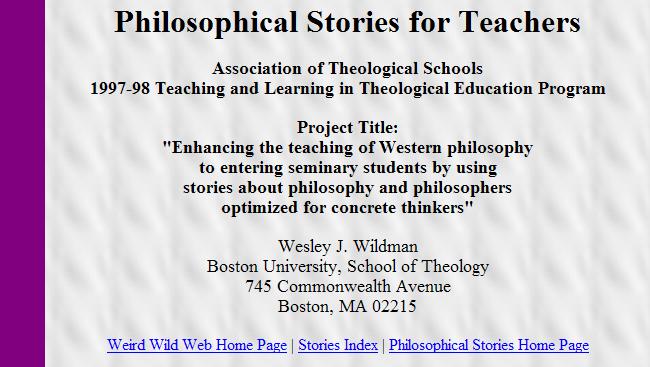 A discussion of how to present abstract themes in philosophy to the sorts of concrete thinkers often found in introductory seminary classes.
---
Introduction to Western Philosophy in Theological Perspective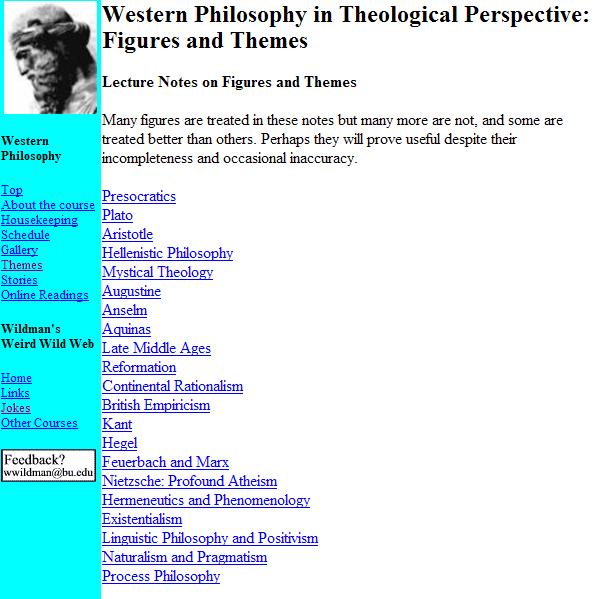 Lectures on figures and themes in Western Philosophy, as they are relevant to theological questions.