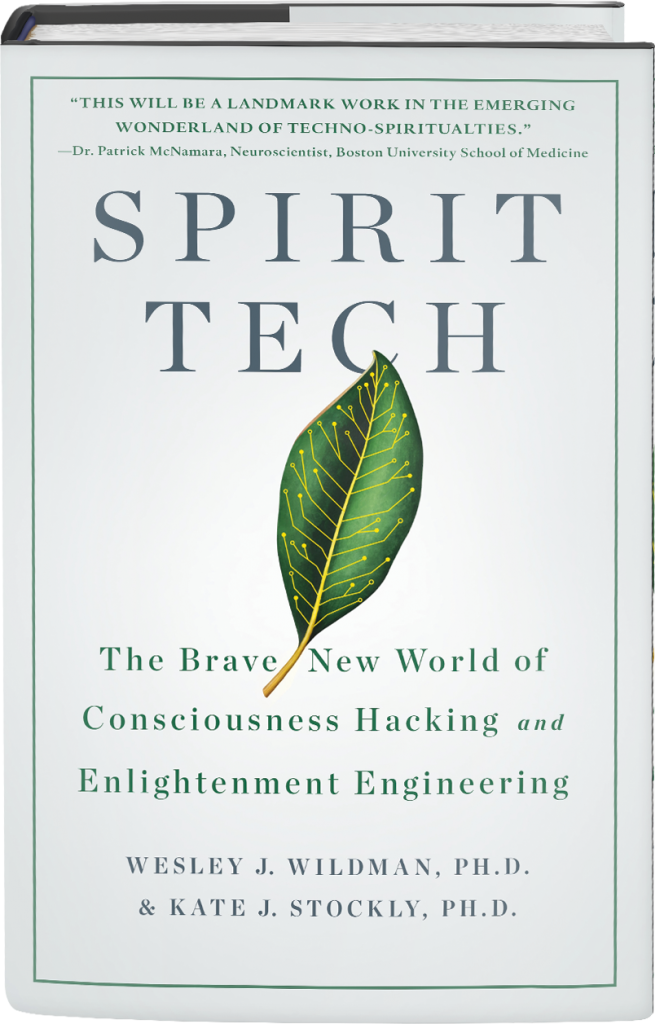 Preorder now: Amazon | B&N | Books-A-Million | Bookshop | Apple Books
From techno-geek psychonauts looking for the fast-track to enlightenment to ordinary people encountering God in virtual reality, the age-old quest of spiritual seeking has finally merged with high-tech innovation. Spirit Tech is the definitive user's guide to the most exciting innovations available for spiritual enhancement and personal transformation.
Brain science advancements and improved imaging technologies have ushered in a revolution in our understanding of how the brain is drawn into dramatic altered states of consciousness. Spirit Tech investigates the most exciting ways that this science has been harnessed for the goal of democratizing enlightenment, including neurofeedback-guided meditation, transcranial focused ultrasound brain stimulation for mindfulness training, transcranial magnetic stimulation for paranormal skills training, virtual reality technodelics and sacraments, psychedelic-induced mystical experiences, and brain-to-brain and brain-to-computer interfaces. We are on the brink of a revolutionary transformation in the practice of spirituality.
Backed by decades of research on religion and spirituality as well as conversations with spirit tech innovators and users, Wildman and Stockly explore the vital questions surrounding this emerging field: Can these technologies induce authentic experience and give reliable information about spiritual realities? Can they be safely incorporated into our spiritual lives? It is possible that today's exponential expansion of technology be harnessed for mindfulness, authenticity, and kindness? Is STEM taking us on a magic carpet ride into enlightenment? Spirit Tech is the definitive user manual on the fascinating world of high-tech innovations for personal transformation and spiritual growth.
Spirit Tech is a product of the Spirit Tech Project at the Center for Mind and Culture. For more information, visit the project page.