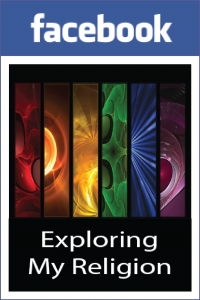 The Institute for the Biocultural Study of Religion has built an instant-feedback survey site for supporting research in the scientific study of religion. The site is ExploringMyReligion.org and it is currently being launched with a promotional campaign on Facebook.
ExploringMyReligion offers a punchy blog on issues related to the scientific study of religion. It's central mission is to present surveys and give feedback to registered users. User accounts are anonymous and all surveys are connected together by an ID number that produces uniquely complex and rich datasets, which are rare and valuable for understanding religion in all its many forms.
The site gives detailed feedback to users in the form of graphs and explanations of the main ideas of a survey or quiz. The aim of the feedback is partly to encourage the building of these rich datasets but also to help users understand themselves more deeply. Many users report that taking these surveys and pondering the feedback has become a kind of spiritual discipline for them.
The offerings include psychological and personality-type surveys, religious and political ideology surveys, religious identity surveys, morality and values surveys, religious literacy quizzes, and religious experience narratives and surveys. There is something for everyone, and the offerings are continually expanding.