My colleague and friend Thomas Thangaraj write the memorial below on the occasion of the passing of his mentor and friend, Gordon D. Kaufman. Because Gordon was a friend of mine as well, I asked Thomas if he would be willing to share his thoughts more broadly and he agreed, so I am posting it on this site.
= = = = = = =
Homage to My Guru, Dr. Gordon D. Kaufman (1925-2011)
By Dr. Thomas Thangaraj
Professor Emeritus of World Christianity
Candler School of Theology, Emory University, Atlanta, GA, USA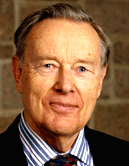 On hearing the news of the demise of Dr. Gordon D. Kaufman – my guru and my mentor – I could not but reminisce about how Gordon had influenced and shaped my career as a theologian, as a teacher, and as a person. I wrote about his contribution to theological thinking as such in 1996. (See: "Gordon D. Kaufman," in A New Hand-Book of Christian Theologians, Donald W. Musser & Joseph L. Price, Eds., Nashville, Abingdon Press, 1996, pp. 253 -260. Two of his major works were published after 1996, viz., In the Beginning…Creativity (2004), and Jesus and Creativity (2006). In these two later works one can detect a more naturalistic and less anthropomorphic imaging of God than before). This homage to Kaufman, however, is on a personal level.